This post is also available in: 日本語 Indonesia
Authentic Ramen Shop in Osaka, Ayam-YA!
(Temporarily closed)
Written by : Mikai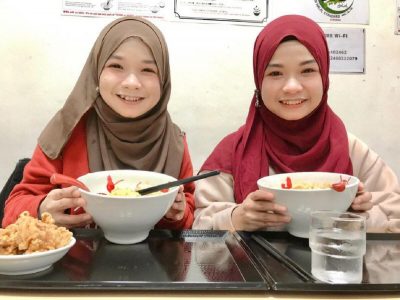 Everyone must has had a ramen experience. Whether from your own country to your trip to Japan.
Ramen has brought pleasure to millions of mouths around the world, possibly billions and known best as a delicious Japanese noodle dish.
Nowadays, most regions in Japan make their own unique variations with different broths, noodles, seasonings, and toppings and that has no exclusion for Ayam-YA to have its secret to the ramen flavors.
Ayam-YA is expanded from Kyoto, Tokyo, Osaka and even in Malaysia. There are no-pork, no-beef, no-MSG used in all of the menus.
Rich Salt Ramen
One of their signature dish is Rich Salt Ramen (850 yen). The salt broth is not overly salty, despite what the name you would have think. Instead, it has a great balance of creamy chicken and light salt flavor.
The noodles are curly, thin, and medium-hard. I personally like its viscosity and certainly fills me up.
The taste is quite mild and suitable for kids. You can identify this broth both by its exceedingly salty flavor in clear yellow.
This rich salt ramen also contains quite a lot of seaweed and if you have issues with sodium, this would be the ramen to avoid. Every time I crave for shio or salt ramen, I always come here since I believe it's the best in the Osaka.
Spicy Salt Ramen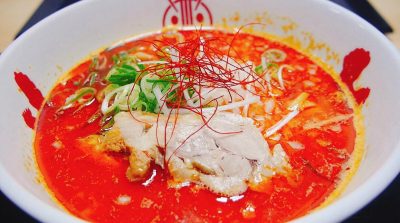 Last but not least is their most popular ramen, Spicy Chicken Ramen! (890 yen)
After eating at several traditional ramen shops, I decided to try out this restaurant because of the spicy flavor. If you love spicy food, you must try this place!
And since I'm a fan of spicy dishes, so this Spicy Ramen really suit my taste. It is spicy and could satisfies your stomach for sure.
The chicken was tender and chunky, and the spicy broth was excellent. These noodles definitely hit the spot.
It is rich in spiciness, yet not cloying at all. I finished till the last drop.
Thin slices of chicken put on top a generous portion of noodles swimming in a nice sweet broth.
This is definitely one spot that you have to check out when you come to Osaka.
Access
10 min walk from Namba station
Related article
Rich Halal ramen, Ayam-Ya NAMBA is about to open today
Ayam-Ya NAMBA
Address

1-10-7, Nippombashihigashi, Naniwa-ku Osaka-shi, Osaka

OPEN

17:00 – 22:00 (L.O.21:30 )

Close

Sunday, Holiday

TEL

050-1290-7105

Halal Gourmet Japan